WHERE TO VISIT
TOKONAME STATION
The city is located about 40 minutes from Nagoya station on the Meitetsu Tokoname line. Nearing the terminal station, the visitor will see ceramics factories and pipes of jars and clay pipes on both sides of the track. The terminal building, as the new entrance to Tokoname, was completed in 1987.
On the third floor of this building is the Tourist Information Center which displays Tokoname Ceramic-ware and other products of the city as well as providing comprehensive information on sightseeing. (Open 10a.m.to6:30p.m.daily,except Thursdays). On the second floor, there is Tokoname Internaional Association which staff welcome your visit. Other floors of this building contain a supermarket, clothing stores, stationarystores, and restaurants.
---
THE POTTERY PATH
Ten minutes'walk southeastward from the station will bring you to a narrow winding path,"Yakimono-sanpomichi"(The Pottery Path).Proceeding along this path, remains of an old kiln (Nobori-gama) -with a squre-built chimney-old ceramic factories,and black wooden walls can be seen.These remains are worth seeing to trace the earlier history of Tokoname. There are two different routes which can be taken;path A,40 minutes, and path B,2hours 30 minutes.
---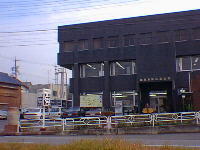 CERAMICS HALL
These paths begin at the Ceramics Hall(Tohjiki- kaikan) where ceramic ware for daily use is on display.(Open 9a.m. to 5p.m. daily,except Mondays).
---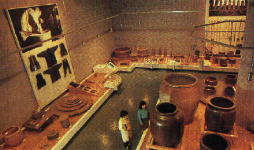 CERAMIC HISTORY MUSEUM
Walking a further 1km southeast,there is the Ceramic History Museum which is situated on a hill. This museum has a display of over 3000 pottery pieces dating back to ancient times. The museum also has important material on archaeology and folklore which contribute to an understanding of how Tokoname Ceramics-ware was used in daily life during former times. (Open 9a.m. to 4:30 p.m. daily, except Mondays and public holidays).
---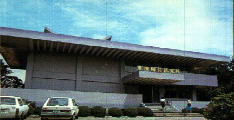 CERAMIC ART INSTITUTE
The neighbouring building is the Ceramic Art Institute (Togei Kenkyu-jo)where parts of the production process of ceramic ware can be viewed.Visitors are also allowed to decorate prepared tea-cups or plates which can be fired.This institute also provides traning in ceramic art. (Open 9a.m. to 4:30p.m. daily,except Mondays and public holidays).
---
CERA MALL
CERA MALL is a Tokoname Pottery Wholesale Industry Park. It is a comprehensive pottery-ceramics shopping zone, which is the largest in scale and variety of products in Chita Peninsula. Within the premises are restaurants, small park and parking lots where people can leisurely shop in the wonderful environment.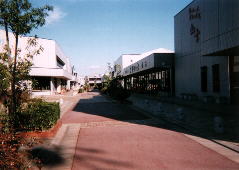 ---
INAX TILE MUSEUM & THE PLAZA WITH KILN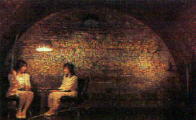 INAX Tile Museum opened on Apr.1997.INAX is a big company for tiles and sanitary ware in Japan.They display tiles gathering from the world . Entrance Fee:500yen In the Plaza with Kilns or Kama-no-aru-hiroba located near the east factory of INAX corporation, the original chimney and kiln,once used for the mass production of clay pipes, can still be seen. Because of the countless firings of this old kiln, its insides have become a ceramic object of interrest in its own right. (Open daily from 10 a.m. to 5 p.m.). INAX,Tokoname Toiletpark located next to the factory is also interesting as a unique aspect of the city.
---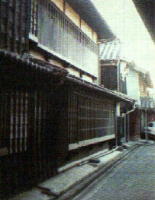 In addition to these ceramic works, the two wooden Deva kings(Niou)in Kohsanji Temple at Nishi-ano are also worth seeing.They were made during the Kamakura period and are desighnated as Important Culture Properties by the Aichi Prefectual Government. On several days of each month (1st,6th,11th,16th,21st,and 26th)an open-air morning market called "Ichi-roku Asa-ichi" is open,selling sea products,fresh vegetables, fruits, and garden plants. The market is situated at Hoji Plaza. The Sainenji Temple is situated at Ohno-cho (a traditional area for commerce in the northern part of the city)and preserves a picture of Dharma(Daruma-no-zu)painted by Sesshu,a famous artist of fifteenth century Japan. Shiroyama park is located on a hill within the city. It contains the ruins of a former Lord's castle which command a bird's-eye-view of Ise Bay.
---
SEASIDE RECREATION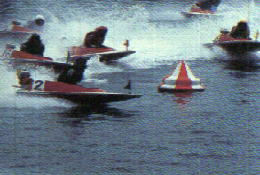 Located along the shores of Ise Bay, Tokoname affords a variety of seaside recreation-seabathing, shell-gathering,fishing,yachting,wind-surfing,and many more.Some of these activities are possible throughout the year.Motor-boat racing,held on 180 days of the year in the Tokoname Motor-boat Racing Pool next to City Hall is extremely popular among people who enjoy municipally-operated gambling. back to HOMEPAGE